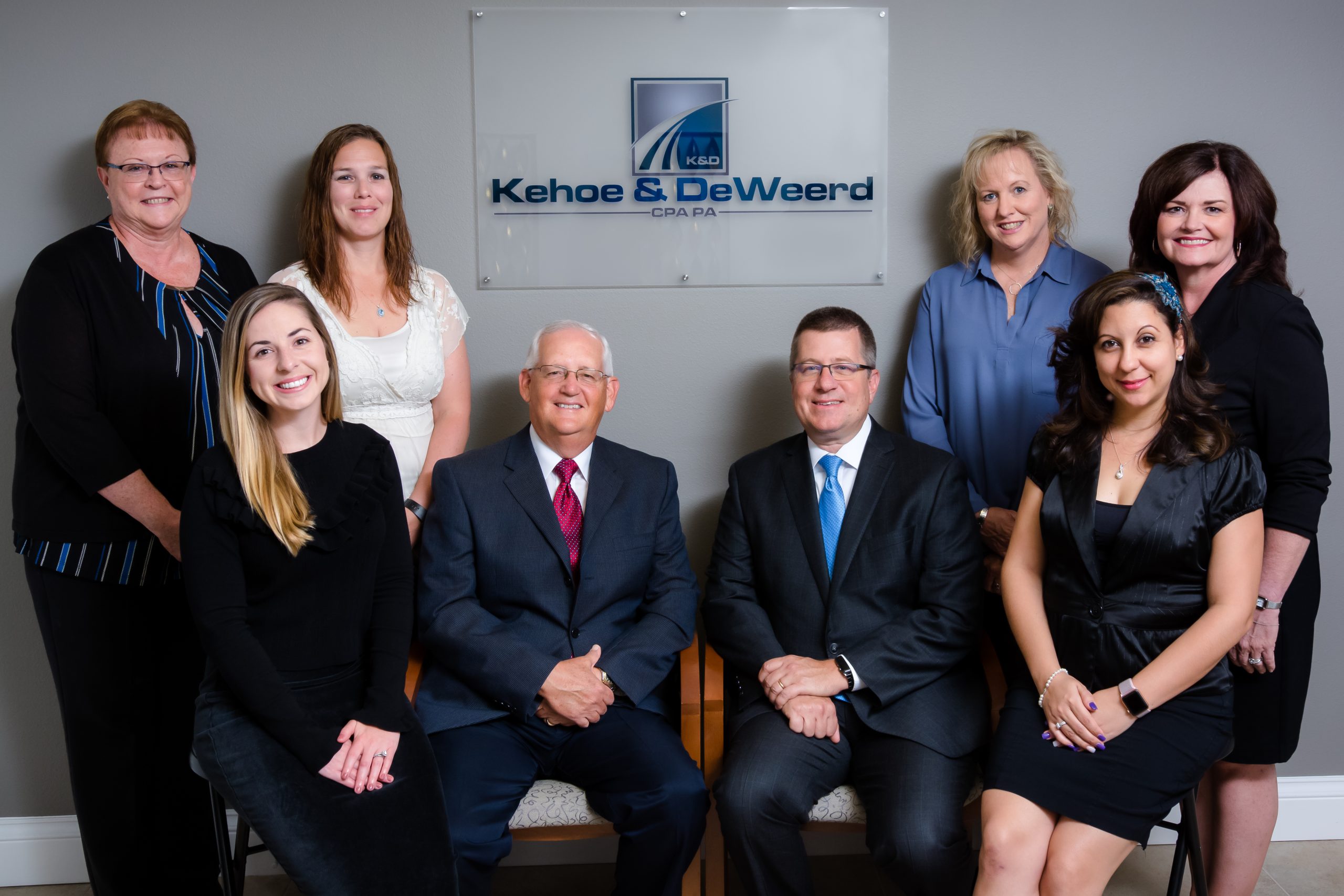 A CPA Firm you can trust
Kehoe & DeWeerd CPA PA is a full-service Certified Public Accounting firm throughout the North Tampa Bay area. We provide our clients with professional, personalized services and guidance in a wide range of financial services to accommodate our client's needs. We offer a free initial consultation, so you can get to know us and learn about our services.
---

Keeping up with tax laws is a full time job, let us do that for you so you can focus on other things.

If the daily grind of tracking income and expenses is falling behind, we can be the bookkeeper that you depend on.

We give you a benchmark for how your business is performing and provide your lenders the information they need.

Dealing with the IRS can be stressful but we can help navigate a difficult process to get you the best possible resolution.

Managing employee payroll taxes can be daunting but we ensure that payroll is accurate and deadlines are met.

No two businesses are alike, even within the same industry.   We can create a plan with services designed to meet your specific needs.
Here's What you Can Expect From Us:
Easy to understand advice
Quick turnaround on all projects
Focus on helping you grow
What Clients say about us:
"I know I can reach David anytime I need to talk to him or send him an email from anywhere I'm at and ask him a question about something. He does a fantastic job, and he doesn't send me an invoice every time I ask him a question."
Paul Davies
"I can take care of the other things in the office because I know David has me covered when it comes to the taxes and payroll, and he's so accessible. I can call him at any time with any question.
We've been on the phone with Liyen Coffey so much and she's wonderful."
Dr. Prematee Sarwan
"Second time dealing with David regarding my taxes and mistakes I made. I cannot over state how helpful, understanding, and professional he was. He went out of his way to go the extra mile for me and helped me. I highly recommend you support a local business, and a really professional, understanding gentleman."
Mac Matts
"This firm is amazing. I am a disabled firefighter and they have helped me with not only the preparation of my family's taxes but on the planning side also. When you work with these people you truly feel that they respect and care for their clients. I, without reservation, would recommend this firm to everyone."
Ray Landes